In the spirit of holiday roundup - a dubious spirit, but let's go with it - here are three nonfiction books that made "the best of 2013" lists of numerous critics and book reviewers. I haven't yet read these books by Dani Shapiro, Aleksander Hemon, and the biographer Hermione Lee, who has just published a biography of the miraculous Penelope Fitzgerald, but I've read their previous work and admire each of them for different reasons. Fitzgerald, for instance, in addition to writing brilliantly, published her first book at the age of 60. My "holiday goal" (besides finishing up the shopping for everyone on my gift list, a project with a long way to go) is to read these three books by December 31. Cue drum roll. Can it be done? Will I be able to squeeze in reading along with family visits, hours-long dinners, parties, the aforementioned shopping (hello, Amazon) and unfinished prep for my January courses? Check back in the new year and I'll tell you. What books are on your holiday list?
The following two capsule reviews are by the excellent Jason Diamond at Flavorwire:
Still Writing, Dani Shapiro (Atlantic Monthly Press)Writing is a tough game. Those of us who rely on it for our livelihood deal with a ratio of sweet to sour that changes on an hourly basis (not frequently for the better), and sometimes we just want to walk away. Few authors have more wisdom to impart about this profession than Dani Shapiro, who's spent over 20 years as a writer and teacher. Full of little meditations on the craft, this book takes on the highs and lows of the writing life — and deserves a spot on any writer's desk.
The Book of My Lives, Aleksandar Hemon (Farrar, Straus and Giroux)Alongside his novels, Aleksandar Hemon had been amassing a nice collection of essays about his homeland of Bosnia, as well as his adjustment to life in America, all published in various places. The results, time and time again, have been outstanding. In collecting his life story in one volume — from childhood hatred of a new sibling and learning that the term "Turk" could be derogatory to chess and a fantastic piece on playing soccer with other immigrants in Chicago — Hemon shows us that nothing is perfect, and nothing is easy, but the world is still full of hidden greatness.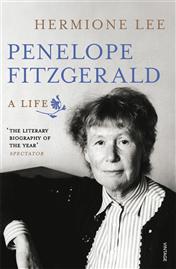 Penelope Fitzgerald: A Life, Hermione Lee (Random House)
Penelope Fitzgerald was a great English writer, who would never have described herself in such grand terms. Her novels were short, spare masterpieces, oblique and subtle. She won the Booker Prize for her novel Offshore, and her last work The Blue Flower, was acclaimed as work of genius. Fitzgerald's life is as various and cryptic as her fiction. It spans most of the twentieth century, and moves from a demanding intellectual family to hardship and poverty, from a life of teaching and obscurity to a blaze of renown. First published at sixty, she became famous at eighty. This is a story of lateness, patience, and persistence: a private form of heroism.